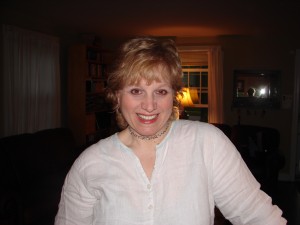 Dena is an accomplished and passionate educator with 25 years experience preparing expectant parents of all backgrounds,  for the rigors of labor and childbirth with confidence and positive expectancy.
Her experience includes teaching in private practice, hospital and in community settings in Philadelphia, Fort Lauderdale,  and Tampa.
2013- Present Einstein Montgomery
2008-Present Lankenau, Bryn Mawr & Paoli Hospital
2009-2013  Educator : Drexel ObGyn Group: Hahnemann Hospital
1999-2001 Tenent Hospital System
1996-97  Tampa General Hospital
Dena authored The MotherSource Pregnancy Resource Directory,  "Joy and Sleepfilled Nights" a promotional brochure for Schwarz Pharma, and was a contributing author for the 2000, 2001, 2002, 2012 editions of Expectant Mothers Guide.
Dena was originally certified in The Bradley Method, has a Level 1 Certification in "Birthing From Within", and is currently certified by ICEA (International Childbirth Education Association) and Lamaze. She has been certified as a  MotherWell Pregnancy Fitness instructor and is a Prenatal Yoga Instructor. She is a lactation support person, and is Trainer for ICEA (teaching new childbirth educators their craft). She integrates all methods and adds zen meditation, affirmation, and deep relaxation techniques to re-frame fear about childbirth and instill confidence.
Philosophy: Doing this work is one of my greatest joys!  I believe in the wisdom of a woman's body and know that given the opportunity, our bodies will work beautifully most of the time. I believe that the one factor that denies women their best experience is Fear- so we work together to eliminate that as much as possible.. My "method" is a hybrid of 24 years of study – which is ongoing.  I am honored and humbled to be working with new families, and to witness the power and love that unfolds.